Sales Hotline:
0086-13802785757
Mobile: 0086-13802785656
Service: 0086-13802785757
Web: http://www.leyitoy.com
E-mail: ly@leyitoy.com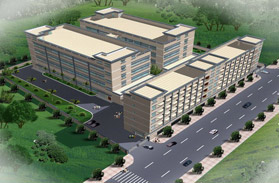 Guangzhou LEYI Playground Equipment Co., Ltd established in 1991.we are a member of CAAPA and Guangzhou toy and gifts association. Our workshop extended to 20000 square meters, and now we have more than 200 technicians with monthly production output of more than 2000 sets. our main products are outdoor playground equipment, outdoor fitness equipment, large plastic slide, wooden slide, Indoor naughty castle, electric train, bumper car,dustbin, leisure chair, swing ,inflatable toys, trampoline and so on. Guangzhou LEYI Playground Equipment will give you the latest technique, good quality, available price, welcome to call us at any time.
[More]
Sales Hotline: 0086-13802785757 Mobile: 0086-13802785656
After-sales service: 0086-13802785757 Fax: 0086-20-37155187 E-mail: ly@leyitoy.com
Address: Shuili Village Jianggao Town Baiyun District Guangzhou China